Restaurant Al Pastor (East Village) 132 St. Marks Place,
New York, NY 10009
google map
INDOOR & OUTDOOR DINING
Mon - Weds: 4:00PM - 12:00AM
Thurs: 4:00PM - 1:00AM
Fri: 1:00PM - 2:00AM
Sat: 1:00PM - 2:00AM
Sun: 1:00PM - 11:00PM
HAPPY HOUR
Mon - Fri: 4:00PM - 7:00PM

HOLIDAY HOURS
12/25: Closed
12/26: 1:00PM - 12:00AM
12/31: 1:00PM - 2:00AM
1/1: 1:00PM - 12:00AM
Empellón Al Pastor is a bar located in the East Village on the corner of St. Marks Place and Avenue A, across the street from Tompkins Square Park.
The menu consists of mash up bar snacks and tacos served in a hyper casual environment. Weekly food specials are announced on Thursdays and disappear a week later.
Empellón Al Pastor's drink menu focuses on margaritas, a rotating selection of 18 beers on tap, and an assortment of cocktails.
For information on large party and semi-private reservations, please visit our Group Dining page.
Rave On
Shop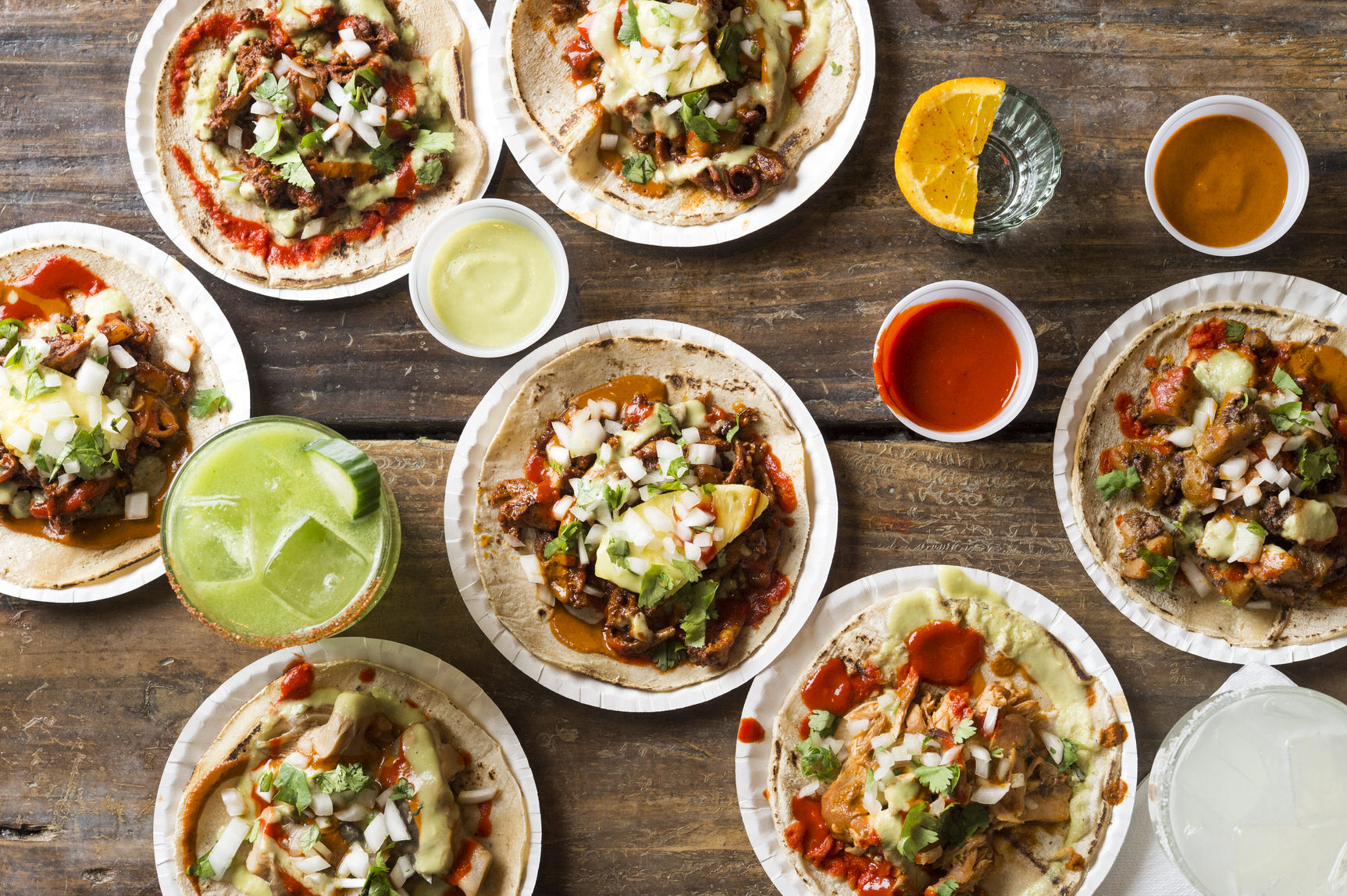 Empellón Al Pastor
Happy Hour: Mon. - Fri., 4PM-7PM