Honey Glazed Sweet Potato with Brown Butter Crema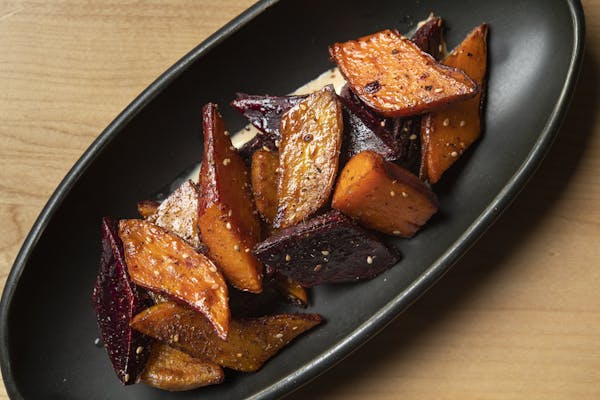 This is a dish of multicolored sweet potatoes that have been simmered in honey water, then fried, and finally seasoned with za'atar. For me, though, what it's really all about is the brown butter cream underneath them.
Mexican-style crema differs from American sour cream. The former is thinner, with a much more mild level of acidity. I prefer it because I think it has a more appealing buttery/dairy quality about it.
We ferment cream at the restaurant to make our crema. This riff on it replaces the natural butterfat content in the cream with brown butter. It's every bit as luscious as the classic version but with an extra Werther's Original flavor makes it an ideal condiment for these spuds.
-Chef Alex Stupak
Available at Empellón (510 Madison Ave.)
Photo by Evan Sung