Sticky Rice Tamal With Red Chile Duck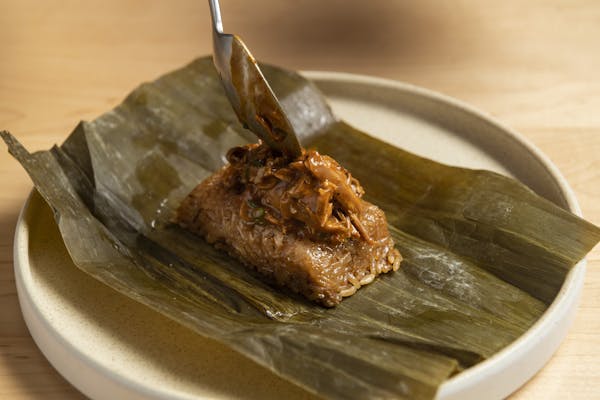 This dish came from adapting a technique used in Southeast Asian cuisines for steaming rice.
Rice is soaked, dressed with salsa, and wrapped in a corn husk with a bit of duck confit. These packages are steamed and the filling forms a tender cake. When we first made them, they immediately reminded us of tamales.
I have come across some funky tamal recipes that utilize all sorts of different products as a replacement for masa--but never rice. I thought the idea would make for an interesting and unexpected addition to our menu.
-Chef Alex Stupak
Available at Empellón (510 Madison Ave.)
Photo by Evan Sung