Pork Fried Rice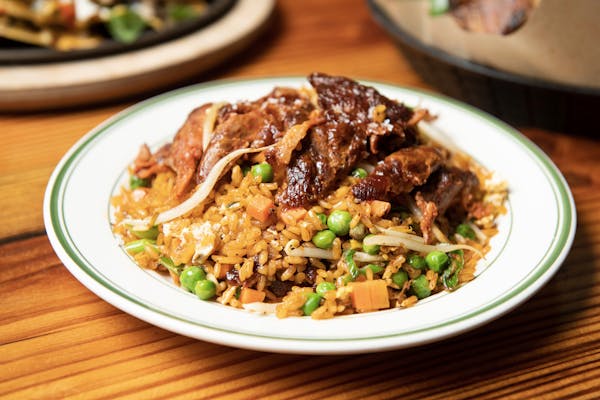 Just something we love to eat made with ingredients we have lying around.

Achiote Paste subs in for whatever the hell makes Chinese take out rice yellow. Jugo de Maggi subs in for soy sauce. Pork from our pastor spit subs in for those red bits of diced rib meat.

I will stress that this is inspired by Chinese-American take out. I know nothing of Chinese cuisine.