Pineapple with Five Other Flavors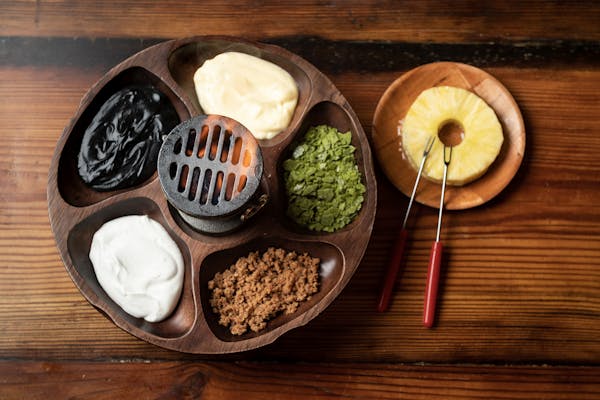 The pineapple has become a motif at Al Pastor and we wanted to create a dessert focusing on it.

We are a bar so we needed it to be simple and at the same time it needed to be interesting and attention grabbing.

We serve scorpion bowls at Al Pastor and where there are scorpion bowls, pu pu platters tend to be nearby.

Here fresh pineapple is marinated in a simple lime flavored syrup.

In the 5 chambers are different condiments, all selected because they taste particularly great with pineapple.

Coconut custard with pandan and rum, crushed green peppercorn tuile, bacon-brown sugar, coriander cream and black licorice caramel.

Grill the pineapple on the mini hibachi and start dipping.