Lamb Chops With Pressed Eggplant And Barbacoa Flavors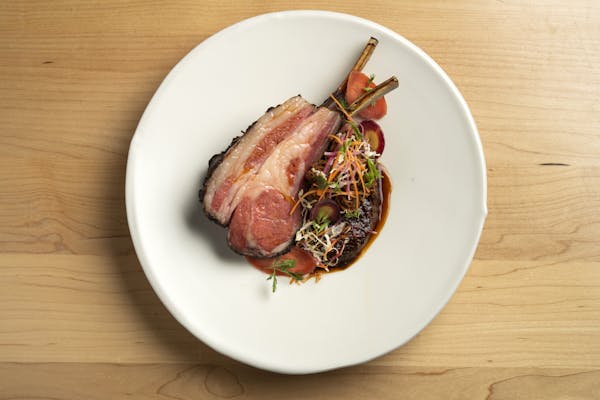 Oaxacan-style lamb barbacoa is one of the most profound and iconic flavors in Mexican cuisine. The lamb steams with tons of avocado leaf and produces tender meat, rendered fat, and broth, all with an incredible aroma of star anise.
For this dish, we produce barbacoa from lamb belly and use the fat to flavor tender lamb chops and eggplant. We then created a salsa from roasted tomatillos and smokey pasilla mixe. When eating a lamb barbacoa taco, this is the salsa I prefer to have with it. In this case, the salsa gets thinned out with a bit of the barbacoa broth.
Otherwise, the dish gets a collection of fresh crunchy garnishes that you might find in a barbacoa stall.
(This dish was served at 510 Madison and is currently retired.)

-Chef Alex Stupak
Photo by Evan Sung