Kibbeh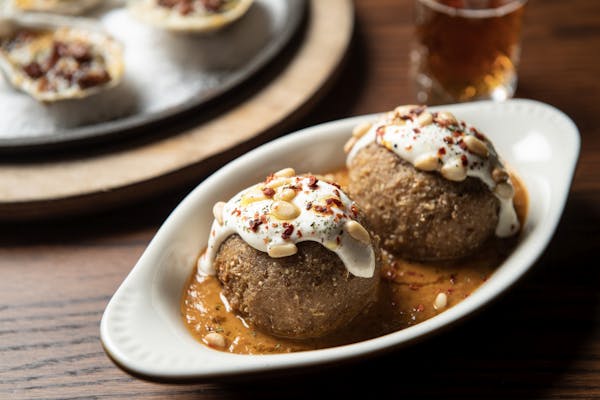 Al Pastor and its origin stories are fascinating. It's become a bridge for me and we are looking at the Middle East hard right now.

These are kibbeh. Ground lamb shoulder was cooked with grated onion, dried mint, pine nuts and spices. This fatty, aromatic, gelatinous mixture is then stuffed into yet another mixture of raw ground lamb and bulgur wheat. This is then fried and placed in a pool of tomato sauce enriched with tehina. Dollops of yogurt flavored with raw garlic finish it off.

You can find recipes for a dish like this in Israeli and Lebanese cook books.

I discovered that this was middle eastern in origin after the fact because the first time I saw this was in a book about Yucatán cuisine.