Grapes For The Table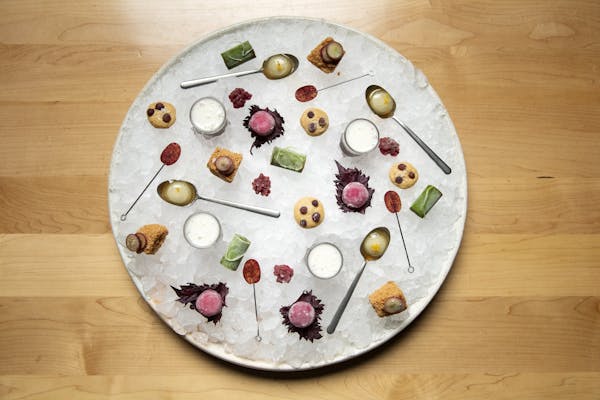 Since opening Empellón in midtown, we have presented a single seasonally appropriate fruit in a myriad of forms.
The intention is to offer a fruit plate that is genuinely exciting rather than reliably lame. For presentation purposes, we reassigned the idea of a shellfish platter to introduce an alternate eating style to the dessert world.
This dish is comprised of:
concord grape sorbet encased in celery ice
red grape with aerated hazelnut praline
pisco punch
frozen clusters of muscadine grape jelly
piloncillo merengue studded with champagne grapes
champagne mochi on a shiso leaf
green grape with red chile powder
encapsulated ver jus with melipona honey
-Chef Alex Stupak
Available at Empellón (510 Madison Ave.)
Photo by Evan Sung