Devil Eggs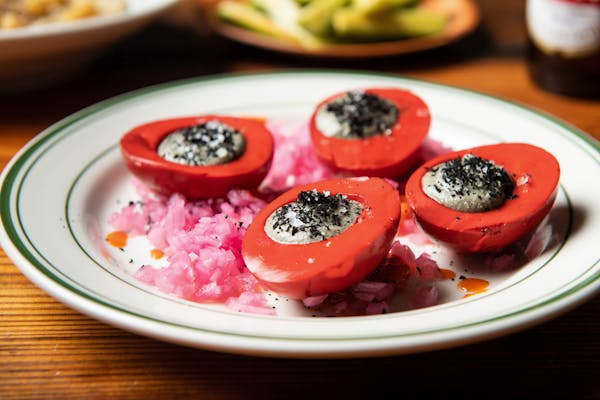 When I think of food referred to as "deviled" I expect it to be spicy. When I think of the actual devil I envision a blood red entity with a black heart.
Deviled eggs have always pissed me off because they are never spicy and their color is white and yellow.
In studying Yucatán cooking you will notice hard boiled eggs pop up often in recipes.
Here we took flavors from that part of the world and used them to make our own version of deviled eggs.
We stain the egg whites with beet juice and fill them with a mixture of sikil pak, chilmole and egg yolk. Beneath the eggs is some pickled red onion and they are also garnished with oregano ashes and some very spicy habanero salsa.