Chicken Nuggets with Sichuan Salsa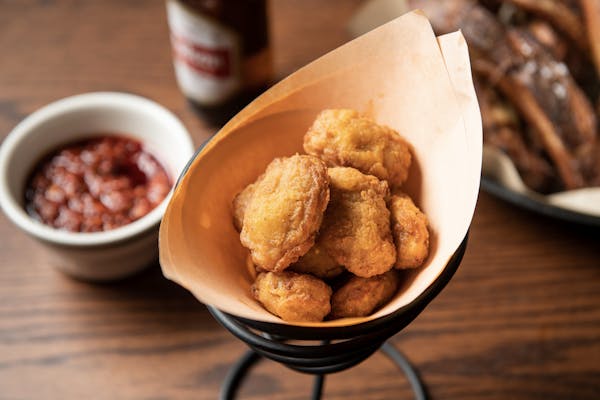 Everything at Empellon is conceptualized by using free association as a creative tool. Often things can seem random but nothing here is willy nilly.

Al Pastor began as Mexican inspired but began to inject low end American hedonism into the mix.

I am a massive fan of Rick and Morty. If you are too I don't need to explain Sichuan sauce.

I never had the stuff but looked up the fast food recipe and it sounded like corn syrup and low quality ground spices.

A deep dive using the google machine turned up that Sichuan sauce is actually an Indo-Chinese Street food recipe. I made the stuff and thought it was dope. All we changed about it is we substituted chiles Costeno and Mixe for the ones called for. I felt like this gave me warrant to make a small joke and call it "Sichuan Salsa".

Fast food nuggets are technical and as a chef I've spent a questionable/irresponsible amount of time on these ones. I'll leave it at that.