Banana Ice Cream With Jasmine Cajeta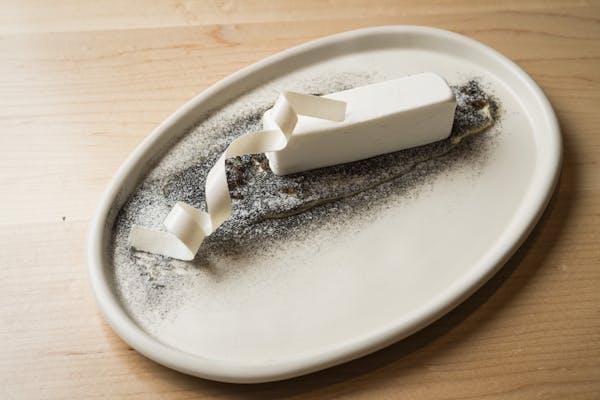 This is a fancy composed dessert, but it has all the gratifying textures that any ice cream sundae should—whipped cream, dense syrupy type sauces, fruit, and crunchy bits. For us, the most interesting thing about this dish is the synergy between the banana and jasmine flavors.
When most people throw the word jasmine around, they tend to be referring to jasmine tea. The flavor here is not from tea, but rather from pure essential oil extracted from the jasmine flower. In tiny doses, jasmine tastes like the floral equivalent of banana, which is why they are paired together here in perfect harmony.
-Chef Alex Stupak
Available at Empellón (510 Madison Ave.)
Photo by Evan Sung