A-5 Wagyu "Fajitas" with Black Pepper Mole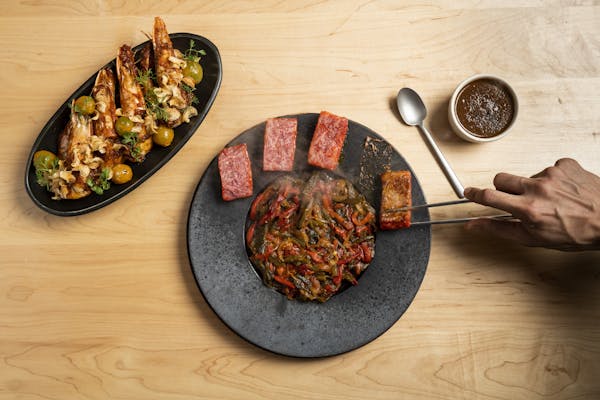 When we opened Empellón, we wanted to serve highbrow versions of dishes people tend to think of as lowbrow. For the record, I take issue with the latter term as I think it is inherently pejorative. I believe all things are either good or not good.
Anyway, this is our Midtown critic bait. Fajita is a term that actually refers to a specific cut of beef, but it has been bastardized in American mainstream culture to mean absolutely anything that comes a-sizzlin' on a skillet.
We embraced the American use of the word and sent A-5 wagyu into the dining room. Normally I wouldn't use a product like this, but there are so many big box douchebag restaurants in Midtown serving American wagyu and charging Japanese prices that I want to show people the real thing at a reasonable cost.
It comes with rajas and our own mole made from black peppercorns. If you want to make it a surf and turf night, don't sleep on our roasted tiger prawns with chipotle.
-Chef Alex Stupak
Available at Empellón (510 Madison Ave.)
Photo by Evan Sung