Corn Ice Cream Tacos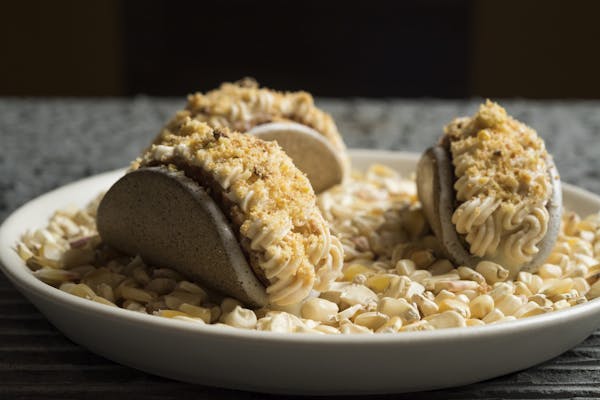 Remember Choco Tacos? Well, these are better.
This creation came about when cronut inventor and pastry chef extraordinaire Dominique Ansel asked me to pop up in his West Village kitchen. Chef Ansel approached me to work on something that we could make and serve together to the throngs of people that line up outside his places. I wanted to do something that related to our brand at Empellón but also fit in with Dominique's whimsical and highly inventive style. Being that he is as French as it gets, I suspected that he had never heard of Choco Tacos and I was right.
Rather than copy those ice cream truck treats exactly, we took a different approach and made the shell, the ice cream, and every other part of it out of corn masa. People loved them so much that I decided to change them up a bit more after the collaboration and serve them to my guests from time to time. They always make people smile.
-Chef Alex Stupak
Available at Empellón (510 Madison Ave.)
Photo by Evan Sung