Sea Bream With Chilaquiles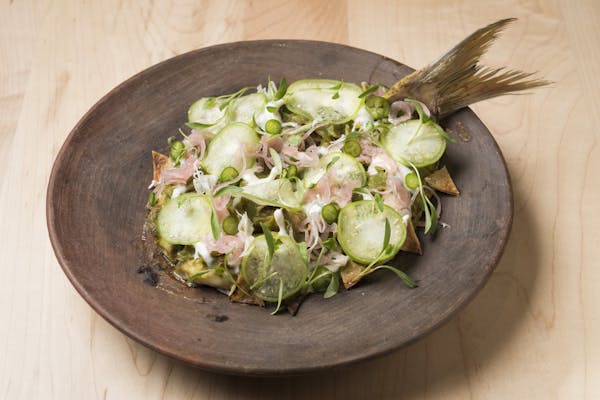 When tortillas are fried and then briefly simmered in salsa, they become chilaquiles. When those chilaquiles are subsequently topped with some crema and a fried egg, they become the greatest breakfast dish of all time.
Well-made chilaquiles have a special texture that straddles crunchy and soft. If I had to compare it to something, it would be that moment in time when your breakfast cereal has marinated in milk for just the right amount of time.
In conceptualizing this dish, we take a common idea out of context. Rather than topping our chilaquiles with an egg for breakfast, we are using them to act as a textural component and dressing for whole roasted fish.
(This dish was served at 510 Madison and is currently retired.)

-Chef Alex Stupak
Photo by Evan Sung